Don't Waste Your Time
&

money on Offline Digital Marketing Training, Join Today Online Class!

Today, There is no any importance of Training Institutes Certificates, Prepare Yourself for "Google Digital Marketing Certification".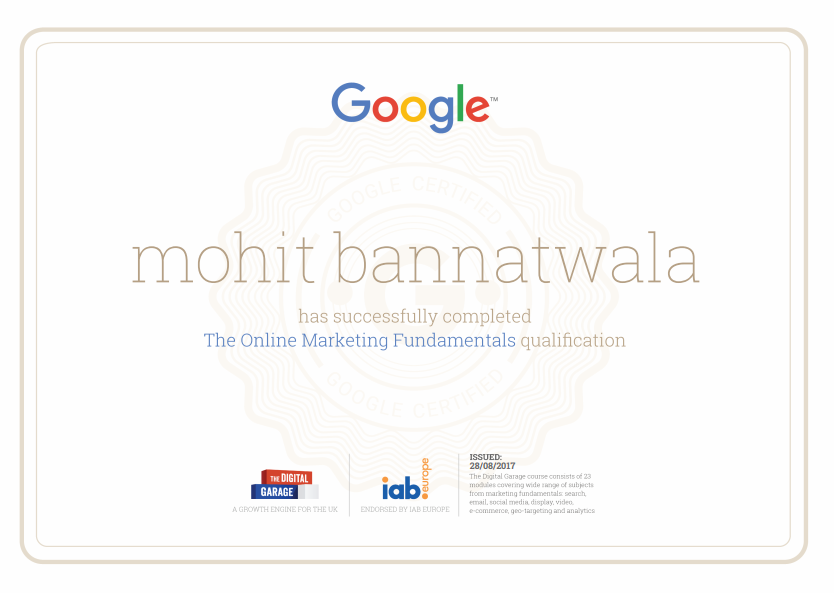 No need to go any where and no need to read booklets….Get training professional way on Skype
&

Real experience of Online marketing.
Why to Choose Online Digital Marketing Training?
Looking for digital marketing Job but not able to cracked any interview, Join my online digital marketing class. This is special online training program for MBA and graduates students.
I have more then 6+ Years experience of SEO, PPC, and SMO. I have taken interviews of fresher's. During interview conversation, I realize that there are many training institutes are just giving theoretical training of online marketing. When many fresher shows their certificates of training then it is shocking for me to see that how anyone can achieve certificates without knowledge.
In Digital Industry, Everyone is dependent on internet and top MNC's client belongs outside the India then why you should not join online class on Skype?
I am going to start online digital marketing class from 25nd of June. If you are really want to learn SEO and PPC basics then join my class. I will provide classes on Skype. I will just not learn online marketing but I will also prepare you also for crack the SEO & PPC interviews.
Don't delay! Initially I have planned give training to 5 student batch.
Don't worry about fee…I will not take ₹ 10-15k fee for these training. My Goal is not earning more money from you…I will Just Charge ₹ 5k for these digital marketing training.
Of course…you will get certificate from Google after complete the training but you will have to give exam…:) I will guide you about "How to give the Google exam".
I will Cover following of topics:
✓ Introduction of digital Marketing
✓ Search Engine optimization (On page & Off Page Techniques)
✓ Basic implementation of On page
✓ Intro of popular SEO Tools (SEM rush, Majestic, Screaming frog)
✓ Off Page SEO Techniques Overview
✓ Basic Setup & Use of Google Analytics
✓ Basic Setup & Use of Google Search console
✓ Basic Setup & Use of Google Tag Manager
✓ Google my business Account setup
✓ Pay Per Click Introduction
✓ Basic Setup of Google Adwords
✓ Basic Setup of Bing ads
✓ Basic Setup of Facebook Ads
✓ Intro of Social Media
✓ Setup of business page on popular Social media accounts
✓ Type of SEO & PPC projects
✓ Popular Google Updates and Digital Marketing Blogs
✓ Preparation for Google Online Marketing Fundamental certificate.
Let's See My Qualification
Tips & New Adwords Updates