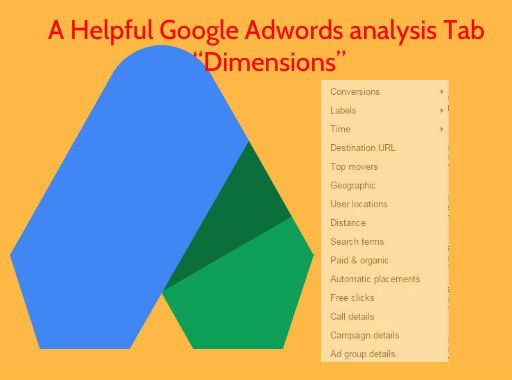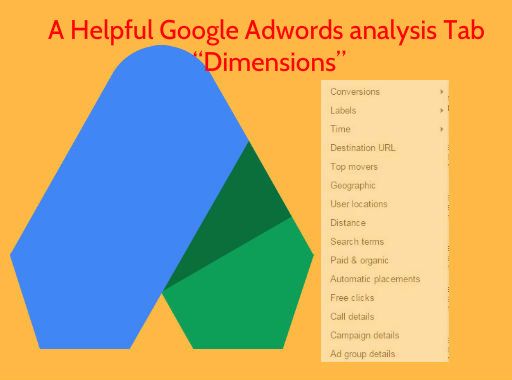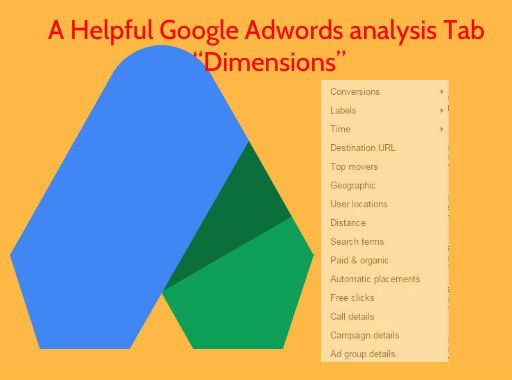 If your are frustrated from Adwords account bad performance and want to right analysis of your account then hopefully click on Google Adwords Dimensions Tab and view the following data.
Conversions: By selecting this sub-tab you can find the information about name and category of conversion.
Report significance: Through this report, you find detailed data about conversion types like received the conversion from any button or thanks, page or from call etc. after select right metrics combination you can calculate which type of conversion is more costly or cheap.
Following the group of metrics should use for right analysis:
Conversion name
Conversion category
Campaign
Ad group
Conversion
Cost/Conv.

Labels :
If you have used labels for differentiating the campaign, ad groups, keywords or ads on the basis of performance then this Colum is also a useful for you to the analysis of important competitive factors like Display impression Share, Search impression Share, Display Lost IS etc.
Time:
Analysis about time is the best decision before doing any changes in the campaign. A time column provides the details info about user visits and clicks like:

On which day of the week you received more clicks.
Monthly clicks date wise
Approx time of click
Year wise deep information about campaign info etc.
Destination URL:
Not a single landing page is used by advertisers so it required understanding about which destination URL is performing well or can say "From which URL you have received more inquiries".

Top Movers:
Week or day wise Comparison between campaign performance, a good way to learn about the behavior of user and budget spends. "Top Movers" provides this valuable data to you.

Geographic:
It is possible to know about countries, regions, and cities in Adwords through Geographic sub-tab. It's better for know about the location of users had shown interest in through searches or content they had viewed and analysis of spends according to country, regions, and cities wise.

User Locations:
If you want to know about the exact location of the user then "user Location" column the best source which gives the countries, regions and cities details.

Distance:
If you have done setup the location extension and excited to know about click details like beyond 65KM then you can find such type of detailed data from "Distance" sub-tab.

Paid & Organic
After Connect webmaster account with AdWords then you can find the relative data about organic and paid search with clicks, impression, CTR etc.

Automatic Placement:
If you interested to know detailed data about placement URLs of display campaign then this sub-tab can help you.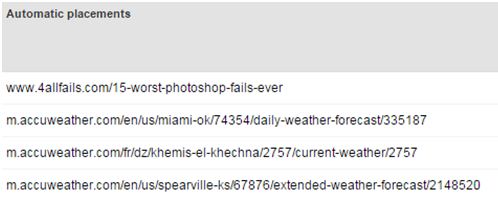 Free clicks
A click those are not chargeable by Google due to some reasons like the person interacts with ads and click on the small portion of ads but not reach to the destination.

Through the free click sub-tab, you can find the detailed data about free click type, free click rate, and campaign.
Call details:
When we added call extension or create the call- only ads, we want to know about more details about calling info. Call details tab provide the detailed info about call start time, end time, caller area code etc.

Campaign Details:
Campaign details sub-tab provides the deep info about campaign type, bid strategy, no. site links active, clicks details, cost etc.
Ad group Details:
Same as campaign details, ad group details sub-tab gives the info of bid strategy, no. site links active, clicks details, cost etc.
Want any help for setup or improve your AdWords account performance, Get Adwords affordable Consulting service: