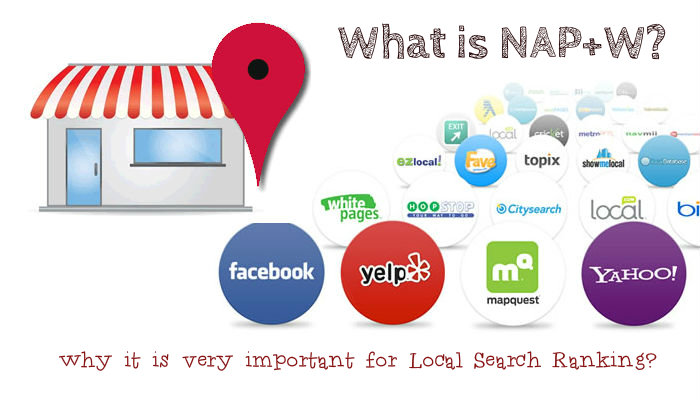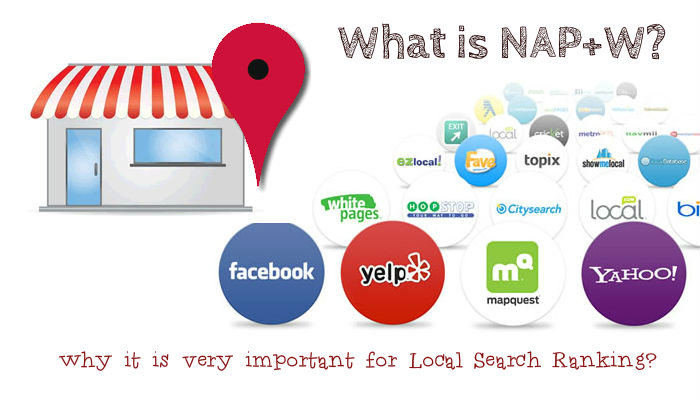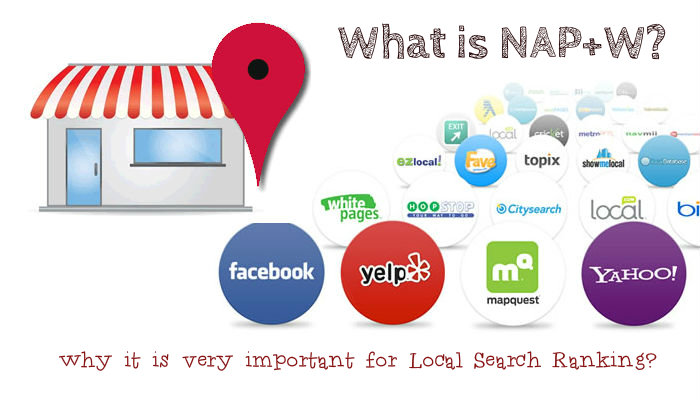 In this article you get the complete information about NAP+W theory and why it is key component of local search ranking.
"NAP+W are groups of some important terminologies which are used for Local business SEO. "
N -> business name,
A -> Address
P -> Phone number
W -> for website
When you doing local business listing for any one including lawyer, hotel, doctors etc. this 4 field are required for submission because of Google shows the local result on basis of local information.
Google show local result (3 Pack) for any search terms:
After Google updates in Aug 2015, Google shows only 3 results for any local search like "los angeles car accident lawyer"
Because of Google shows only 3 local results for location based queries, it's highly competitive to rank any local business like law firms, hotels, restaurants in these 3 results.
On what basis Google shows top 3 local search results:
"Google gives first priority to accurate "NAP+W" data for local search results. In short, Google bots collect the data about your business from different sources like directories, Google my business, Social sites & website then check the accuracy of data. If business data is authenticate then Google checks popularity of business on the basis of rating & reviews. In end Google finalize top 3 search results for any local search query."
It means inaccurate "NAP+W" can affect local business ranking too much so be careful at time of submit business data in any local business listing websites.
What is citation?
Location based business popularity depends local business directories & social media sites. You can reach to local public by submit your location information at different directories. Citation is procedure to listing business data on different – different websites they may be directories or social media.
According to SEO Moz, "Citations are defined as mentions of your business name and address on other webpages—even if there is no link to your website"
How to check accuracy of citation?
If you want high ranking for local search results then it's important to do accurate citation for your business but what about existing wrong citation and how find out where –where inaccurate and duplicate business data is exist? And how remove it?
It's too easy to submit business information on different local business listing sites but it's too difficult task to find out information about on which website you business information is inaccurate.  Some of citation checking tools helps you to find out inaccurate citation data like:
https://moz.com/local
http://www.yext.com/
They are not only finds inaccurate and duplicate listing information but also provide facilities of correction if you take paid services of them. You can also check manually by using this helpful video:
If find inaccurate local citation then?
If notice wrong "NAP+W" of your business then you should try for remove or correct it by different ways like:
Claim business by phone no. verification (if accurate phone no. exist) & do corrections by edits.
Find contact tab or mail ID of concerning local listing directory & request them for delete or correction.
Some of Paid Local Citation Analysis tool like SEO MOZ & Yext provides services of duplicate citation removal & correction so you can take service from them.
What is relation of Rating or Reviews with "NAP+W"?
Google bots also measure the review & rating information for local search results but if you have more review or rating on inaccurate citation (business name, address, phone no. and website URL) then it may be conflicts your accurate information and it highly possible that you can see inaccurate information in search results so be careful and if want to win top local search results for your business then don't neglect inaccurate business information.
Looking for citation corrections in your business? Feel to free contact us.  If you are looking Online SEO training than also you can contact us.