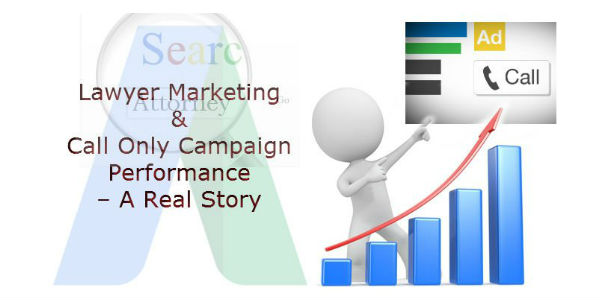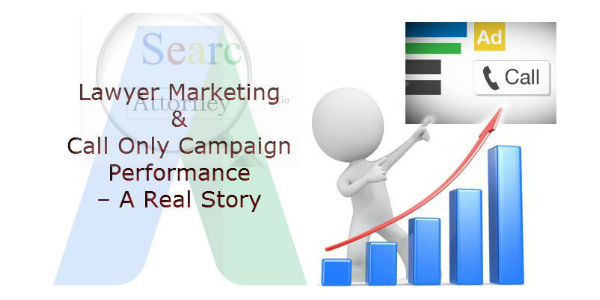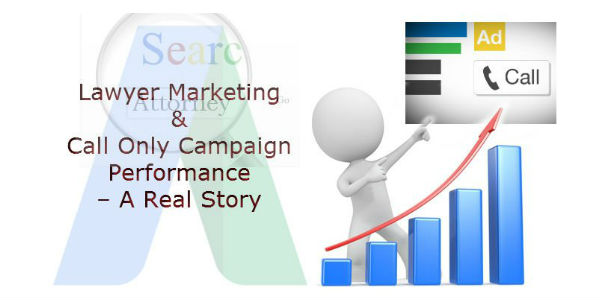 Today I am sharing an interesting experience of my life about Adwords Use. Google Adwords is vast and many trick every expert using for more conversions. I also worked for one of Adwords account for lawyers as Adwords Consultant. Here I am sharing What's my experience with AdWords account of attorneys.
1 month ago, my one friend contacts me for Adwords advice for his USA client. He told – "please audit xyz account and tell me, what i am missing?"
I answer – "Ok, please share access."
He was handling the 2 different Adwords account for 2 different professionals: "bankruptcy lawyer and person injury lawyer".
He shared both of account access…When I open those account, I shocked to see monthly spends…that was more than $4000/month for each account but conversions are only 10 and my friend would like to increase it. He was upset to see 2-3 conversions in a week.
My friend is also an expert, not a fresher so I could not say to him – "you're doing wrong" and really after deeply analyses both account I had not found any wholes so I checked landing pages and contact form of his clients website. I was irritated to look "contact form" because it's too long and I suggested my friend "please request your client for changing contact form."
Guy replied "I already told them but they don't want to do any changes in contact form because those all information they have require before react on any enquiry."
I think  "lawyer is not wrong because if they include short form then they we will get more fake enquiries ,also it's difficult for them to filtered "who is actually want help and who is just doing time pass".
After discuss with my friend, I setup call only campaign for both of attorneys and we changes our strategies and done some experiment in copy ads writing.
Like:
Call Now! ABC Law firm. $0 Fee for Case Evaluation
Call now! ABC Law firm. $0 Fee, unless we win case.
Recently 5000 Cases Filed. Call! Experience bankruptcy firms…etc.
We all know in case of Law firm advertising, Limitation is more and you need to saturate you targets so I had also followed best setting for promoting ads in targeted location.
We tested our ads by ads preview tools and satisfied "ads showing properly, not on first position buts Ok! It was showing at 3 and 4th position" because we was running this ads experimentally so we set limited budget but high bid for each keywords…it's approx $30 to $79 according to keywords estimated bids.  We Scheduled ads according to lawyers office timing "9 AM to 6 PM" and Start!!!
Initially we received some impression and after 2 day we got only 5 click in $400. We surprised and very happy to see 4 conversion out of 5 clicks. We didn't believed and we checked call length limit. That was 60 second and our confidence was going improved but still many doubts remain.  Now we seen Call details: "important things we reviewed – Call start time, end time, total duration, received status"
It was Ok! then we moved on search terms and we found "whatever clicks we received those are from genuine search terms like – 'medical malpractice attorney fees, personal injury attorney Beverly hills'…because we was using broad match modifier." And last thing we need to verified user location then we fully confident, excited and very happy that we got genuine conversion on limited budget.
We monitored total 7 days call only campaign and got total 14 call only conversion in a week and most of call duration is 200 to 685sec. A campaign only ran in 5 days – Mon to Fri and timing 9 AM to 5.30 PM.
I told my friend – "please take review from your client about call status."
He replied – "Today (Sunday), I will send him reports then we will wait for reply".
But surprising!!! My friend received an appreciation mail from lawyer before our reports. And mail conclusion was "they want know about how they received many call in that week?" They were excited and happy. My friend explained them all things and confirms about whatever calls they received, was from our campaigning. He also request to his client – "please share how many calls are converted in leads?" and we happy 3/4 conversion had converted in leads.
There was next question, how I will keep track records of phone calls? I suggest Call Rail is best.
This all experience new for me because I first time see magic of call only ads and first time I did call only campaigning for lawyer. Most of time I prefer normal search ads or display ads according to user needs and industry but it's first time when I fully dependent on call only ads. It is main reason that I write this Post.
In end I want to thank Mr. Eric Huhn for this best tip also thanks to wordstream for their articles. I saw this banner on Wordstream Blog. Great!!!