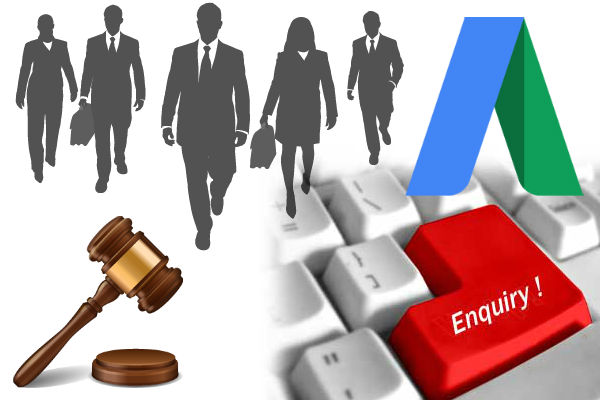 How to get more enquiries for Lawyers at Low cost from Adwords?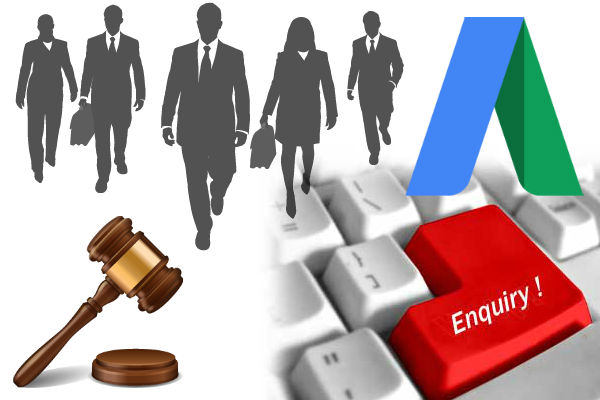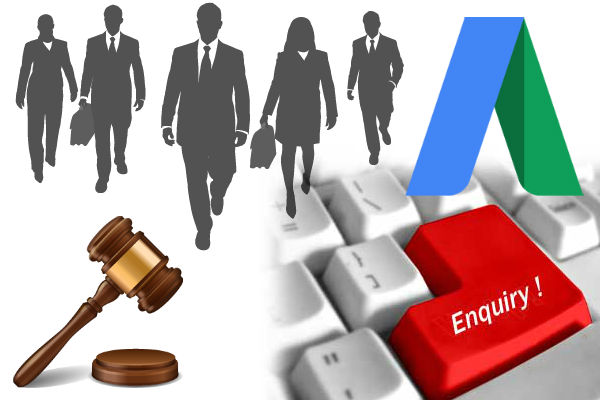 Any law firm when spends on Google advertising, their main aim is to earn more enquiries from Adwords. It's only possible if advertisers us right techniques tip for lawyer campaigning.
Google is best source for lawyer to receive more enquiries compare to trust on other sources. Attorney believe that victim first prefer google for find out lawyers in any case so law firm wants position on Google for "lawyers related query.". SEO and PPC, these are 2 ways, by using lawyer can achieve best rank on Google. As I have told before, SEO is time consuming process and not guaranteed for stable rank so as compare to SEO, lawyer prefer Adwords for promotion and wants to achieve top position anyhow.
Lawyer marketing campaigning is too much costly as compare to other but question is how lawyers get more enquires after too much spends. Especially in Google Adwords, CPC cost always gone approx min $8 to above $100. Means lawyer need to pay $100 for only clicks. In this situation a question arise that how many leads lawyer will find in $1000 monthly budget?
Today I am going to discuss best techniques to manage Lawyer Adwords account.
Campaign selection: A first step of Adwords is campaign selection. Search, display, mobile app, video, Gmail… this all types of campaigns, you should have knowledge about which campaign is best for lawyers. My experience says, Search ads or text ads are the best choice for lawyer campaigning because most of victim directly google any query rather than go on other sites.
Keywords selection: Google shows text ads on the basis of many things link relevancy, biding, ads content, keywords and landing pages. Keywords is one of the most important factor for enquires from Adwords. Its must require that you will choose more relevant and location specific keywords for law campaign.  
Keywords match format: After keywords selection, you will find that most of keyword's estimated CPC cost between $5 to $100 & more. In this condition, it's challenging part that which click you are receiving will be covert in enquiry. Practically impossible thing that each click converts in enquiry but a possible thing, you will receive each click from relevant search query. For achieving right clicks, I will advice to use "Broad match modifier" in keywords.
Call to action ads: A common part of every advertising – Use call to action content in ads. If victim is searching for "car accident lawyers" then your ads must be contain solution of their query so you should target keywords in ads copy.
Campaign target: Lawyers demand to run campaign in limited area so it is best to set "People in my targeted location" in Adwords target. This will instruct to Google that show ads only limited area.
Campaign Timing & Day: Google working 24*7 hrs but lawyer is only available on specific timing so it's good decision if you schedule ads campaign according to Law Firm office timing and Day.
Landing Page: Enquiries only possible in one condition when user will reach to right landing page after click on ads. Before start any Adwords campaign you should check that some important guideline you are following or not. Especially for attorney paid marketing, its must require to have details of law firm address, Phone No., Practice area, specialization, reviews, and intro of lawyer etc. on landing page.
Landing design and speed: You can't predict about User devices, browser and inter speed so be prepare your website for any conditions. Like if user open website on mobile then web page must be open on mobile. We know that lawyers gets some clicks after spending more dollar so in any case don't compromise with website design and speed.
Use of ads extension: Some of Popular ads extensions like call-out, site-link, structure snippet and call only can be improve your clicks and increase the leads. Lawyer love to receive direct calls. Call-only, one of the very important ads extensions for direct enquiry so doesn't miss to setup it properly.
Conversion tracking: you are spending thousands of dollars on Adwords but if you miss to track each and every click then it's like wastage of money so properly setup Adwords conversion tracking. A question is, "it is enough to user Adwords conversion tracking" then I answer not enough.
Google track conversions according to their system but with phone call situation, we can't trust on Google tracking. You should use call tracking software for more data about phone call info like caller No, call duration, call timing etc.